Temple Spa is the latest addition to Coco Grove Beach Resort, offering guests the experience of living in a spa and wellness haven nestled in the resort. Guests can choose between suites and rooms designed for couples or single travelers looking for quiet relaxation and spa pampering right at their doorstep. Our spa treatments include full body massage, body scrubs, and spa indulgence packages. Peace and bliss. Body, mind, and soul.
Open from 10am to 10pm.
Contact us for the latest pricing.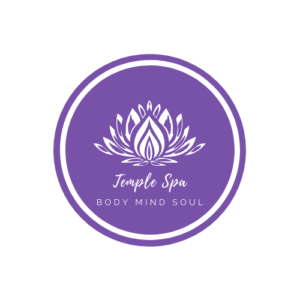 Achieve overall body relief with this classic massage. Smooth out tight muscles, increase blood circulation, and feel all your tension melt away.
Traditional Hilot Massage
Relax your mind and heal your body with Philippine traditional hilot. Intuitive massage strokes and application of warm banana leaves coated in coconut oil guarantee relief like no other.
Give your aching muscles the treat they deserve. Warmed basalt stones placed on specific body points deeply penetrate the muscles to ease away tension and stiffness.
Herbal Aromatherapy Massage
Elevate your Swedish massage experience with the aroma of essential oils and healing herbs. Herbal balls and hot pad compress are applied to give relief from inflammation and muscle tightness.
Improve blood circulation with the placement of suction cups on key meridian points in the body. Coupled with the soothing strokes of Swedish massage, relief and relaxation is very much within reach.
Experience the wondrous sensation of being relaxed yet invigorated with the combination of Swedish and Thai massage techniques. The muscle-soothing strokes of Swedish massage combined with the assisted stretches of Thai massage removes fatigue, stiffness, and stress.
Experience full body pampering with our luxurious and natural body scrub treatments.
Body scrubs gently remove dead skin and stimulate circulation. Step out with radiant, supple, and smooth skin.
Choose between magnesium-rich Epsom salts or the gentle exfoliating properties of brown sugar.
Our body scrub treatments are 90 minutes long and includes a 10 minute soak with a 15 minute back massage.
All our body scrubs are made fresh and from scratch using natural ingredients. Please make an appointment in advance or give our therapists 30 minutes to prepare the scrubs.
Ginger contains antioxidants that protect the skin from rapid aging while the salicylic acid content of mint clears up clogged pores.
Honey moisturizes and smooths the skin while vanilla's anti-inflammatory properties help soothe and calm irritated skin. Perfect if you've been under the sun all day.
Lighten and tighten the skin with this blend. The mild bleaching properties of citrus and the natural astringent in lemongrass can give skin a youthful glow.
Body Scrub with 30min Massage
Choose from:
Head Face & Shoulders Massage
Back & Shoulders Massage
Foot Reflexology
2 hours
Body Scrub with 60min Massage
Choose from:
Swedish
Traditional Hilot
Hot Stone
Herbal Aromatherapy
Ventosa
Combination Massage
2 hours 30mins
Daily Yoga Classes
Be relax and free by joining our free daily yoga classes.
Please view our dedicated Yoga Classes page for more information.
Free for registered in-house Coco Grove Beach Resort guests.
Page last updated: October 5, 2022
All schedules, times, prices and content may be subject to change without prior notice.