In Coco Grove Beach Resort and on Siquijor Island, we hold and participant in a number of special events throughout the year.
Read more information about:
Most Saturday nights Coco Grove Beach Resort has a special evening for guests with a buffet dinner and a folk dancing and variety show presented by the Siquijor State College Kultura Filipina Folkloric Dance Troupe. Be entertained with folk dancing and variety show. For a special and memorable vacation Coco Grove Beach Resort is the place to discover.
Read more about our Cultural Show.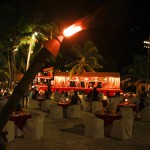 In the Philippines, like in Spain, we celebrate Fiesta. Fiesta is when a town or a certain area honours and celebrates its patron saint's day. There is a certain time of year that Siquijor celebrates this event and everyone is free to join in.
Read more about the Siquijor Fiestas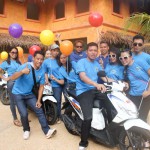 Page last updated: February 20, 2021
All schedules, times, prices and content may be subject to change without prior notice.