We have a range of aqua sports available at our Water Sports Center for in-house guests.
Banana Boat
Kids and adult can try our Banana Boat ride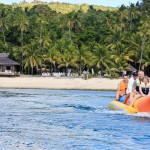 Speedboat
Hire the speedboat and cruise nearby locations.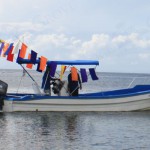 Diving, Snorkeling and Glass Bottom
Guests can explore our marine sanctuary either by snorkeling or by hiring our diving equipment. You can also experience a coral reef adventure without getting wet (or for those who do not swim) from our Glass Bottom Boat.
Please view our dedicated Diving page for more information.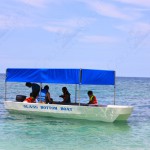 Traditional Filipino Paraws
Spend a relaxing afternoon on a Paraw, a traditional Filipino sailing boat. Sit back and relax in the sun while our experienced boat crew will take care of sailing the boat reaching high speeds and be close to the water.
Read more on our dedicated Traditional Filipino Paraws page.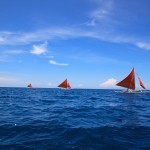 Hobie Cat
If you're feeling adventurous try sailing on one of our Hobie Cat 16's complete with our experienced boats man who will navigate your trip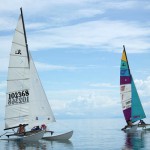 Wind Surfing
Surf solo on our wind surf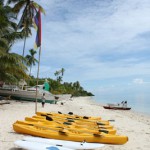 Sea
Though you can swim in the beach fronting the resort, we advise guests to be very careful due to surrounding corals and sea life.
Swimming Pools
We also have 3 swimming pools (1 olympic size pool) and comfortable deck chairs to relax and enjoy a refreshing drink in the sun.
Read more about our swimming pools.
Page last updated: February 20, 2021
All schedules, times, prices and content may be subject to change without prior notice.