Siquijor Island in the Philippines has 23 wonderful dive sites and we are grateful to have Tubod Marine Sanctuary directly in front of Coco Grove Beach Resort. For an ultimate treat, try a day/overnight trip to one of the top 10 best and recognised dive sites in the world, Apo Island.
Read more about:
Siquijor Island has 23 unique dive sites. Here is a map with the top 9 sites.
View the Siquijor Dive Sites.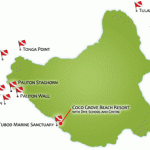 A guided tour including boat ride and basic marine sanctuary fees is available in front of the resort.
Contact our Dive Shop for our latest rates and/or to schedule a time for a tour.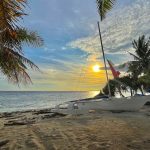 Our Dive Shop offers a range of diving courses and equipment to suit your preference. We also have internationally recognized certification courses taught by qualified instructors.
Read more about our Diving Courses.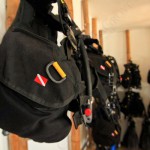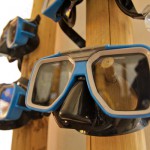 Dive tours to Apo Island (one of the top 10 best dive sites in the world) can be arranged everyday from Coco Grove Beach Resort. Apo Island Beach Resort has 9 simple but beautiful rooms, a restaurant and all the dive gear you need (for hire) right there on Apo Island.
So why not enjoy an overnight stay there? Or try a day trip where our boat will take you early in the morning and bring you back in the afternoon.
Read more about Day/Overnight Trips To Apo Island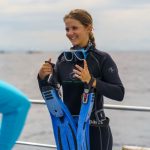 We have a range of resort boats that we use for diving and island hopping.
Read more about our Resort Boats.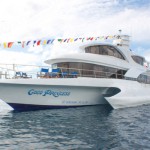 Established in 1989 by merit of municipal ordinance #7-1989, the Tubod marine sanctuary encompasses more than 7 hectares of teeming coral reef with intermittent sandy areas and seagrass beds. Situated in front of the southern section of Coco Grove Beach Resort this sanctuary is a boon to the surrounding areas as it provides a nursery for fish life and it also ensures that fish stock is constantly replenished as this abundance inevitably spills over into the adjacent reefs and coral slopes.
The sanctuary is easily accessible from the beach of the resort and you can either enter from the shore or use a boat and moor on to any of the buoys placed conveniently on either side of the sanctuary. Within the sanctuary, which is clearly marked by a line of white buoys all along its boundaries, motorized boats are not allowed to enter or anchor and no fishing whatsoever is allowed.
Near the shore the bottom gently slopes out to a distance of approximately 50 meters and this area is predominantly sea grass beds. As the depth increases coral heads and different soft corals dominate. At a depth of around 6 meters the bottom resembles steps of coral which are interspersed with dazzling white sand valleys perpendicular to the shoreline. In this area the bottom steepens out to from spectacular mini walls and overhangs reaching down to 15meters or more in certain areas.
There are large Coral groupers under the numerous overhangs especially on the north side of the Sanctuary. At the North end there is also a solitary coral pillar that is literally festooned with purple anthias and peach colored damselfish. Around it schools of unicorn surgeonfish as well as sweetlips and snapper. All along the top of the coral slope are schools of energetic sergeantmajors and hordes of colorful parrotfish.
Be attentive along the sandy valleys in between the coral outcrops, if you are lucky you may chance upon a bipolar parrotfish or a juvenile blue ribbon eel. The whip corals also harbour coral whip shrimps that amazingly mimic the color of the coral they inhabit. On the sandy bottoms are also to be found electric blue accented Chelidonuravarians (a type of Nudibranch) in surprisingly large numbers. Octopus, squid and Hawksbill turtles have also been seen here.
Page last updated: December 13, 2022
All schedules, times, prices and content may be subject to change without prior notice.