Enjoy the many benefits of yoga with our daily classes available for in-house and outside guests.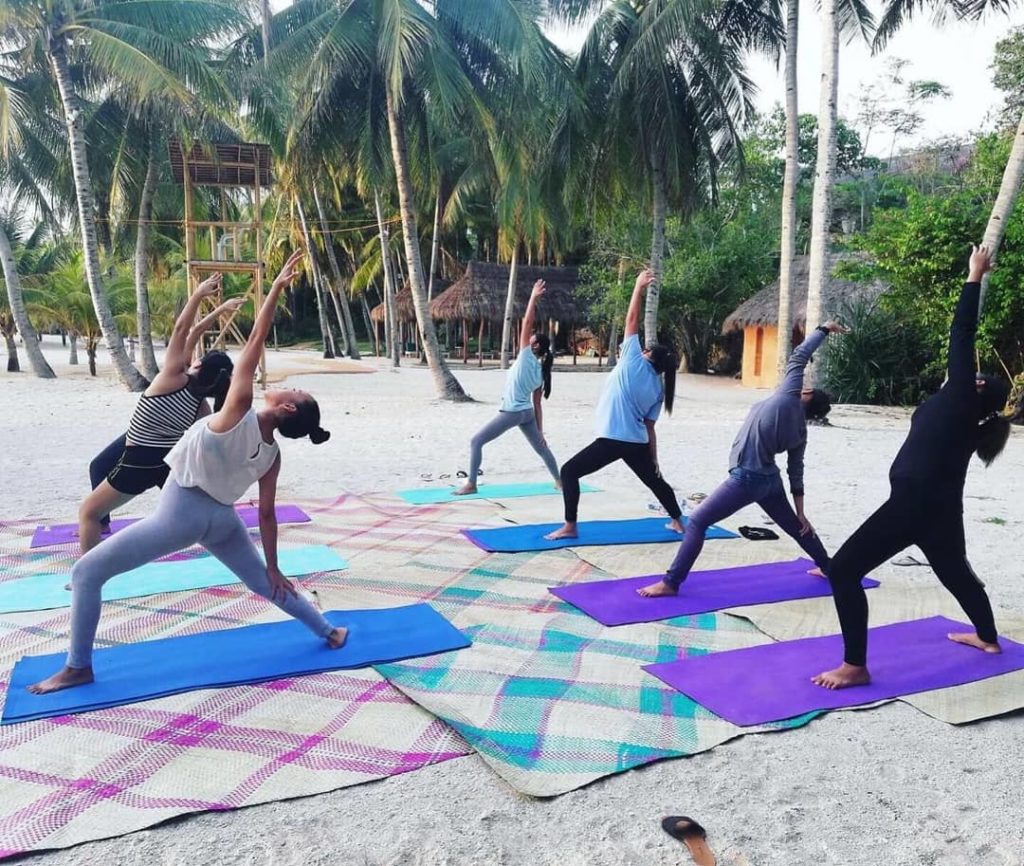 Yoga Class Timetable
Yoga classes are scheduled to run on:
Monday, Wednesday, Thursday, Friday, Saturday and Sunday
Classes start from 4.30pm and end around 5.30pm
Please note the following:
There are no Tuesday classes
There are no classes on 19, 20 and 21 January 2020
We regularly update the Yoga class schedule and are subject to change without prior notice. For the latest Yoga class schedule, contact Casa Coco Front Desk
Class timetable is effective as of 1 January 2020.
Yoga mats
Yoga mats are provided free of charge. Or, you can also bring your own favourite mat – whatever makes you comfortable.
What to wear
Wear comfortable clothes that you can stretch in.
Eating before yoga
Come to class on an empty stomach. If you must take in food, please have a light snack 30 minutes before class starts.
Stay hydrated
Drink enough amounts of water throughout the day to ensure proper hydration during class. Drinking water during the class is not encouraged.
Yoga Guides
Your yoga instructor will guide you through poses. All classes are conducted in English.
Know your limits
Practice with intention and attention. If you feel discomfort or pain when doing a pose, gently come out of the posture and take a rest. Don't feel pressured to keep up. Go at your own rate.
Respect the space
Respect silence during the practice. Turn off mobile phones while in class. Let the 60-minute yoga class be an opportunity for you to
spend quality time with yourself.
Participant Disclosure
It is the participant's responsibility to inform the yoga instructor of any circumstance that may have affected your body before the start of every yoga class. This may include, but not limited to:
not having done yoga before
having any current or past injury that may/may not limit your motion
having any illness and/or medical condition (i.e. high blood pressure, diabetes, vertigo, heart condition, etc)
having recent surgery
If you are pregnant you are not advised to participate in a class for your safety.
The yoga instructor and Coco Grove Beach Resort will not be liable for any loss, injury, damage, or expense as a result of participation in our yoga classes.
End of class
Please feel free to approach the teacher after class if you have any questions or feedback. We appreciate your feedback.
About your Yoga Instructor
Rica Encarnacion
Rica has been a yoga practitioner for 7 years, and a teacher for 3. She strives to make her yoga classes a safe space to explore one's body awareness, practice mindfulness, and bring about a sense of playful adventure in each of her classes.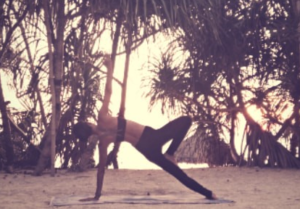 Page last updated: February 20, 2021
All schedules, times, prices and content may be subject to change without prior notice.